GEEKS SPEAK GEEK PODCAST: The one where Matt wants to see a remake

GSG_PC_071112_Matt Excited About Carrie Remake
[ 1:24:19 ]
Play Now
|
Play in Popup
|
Download
(62)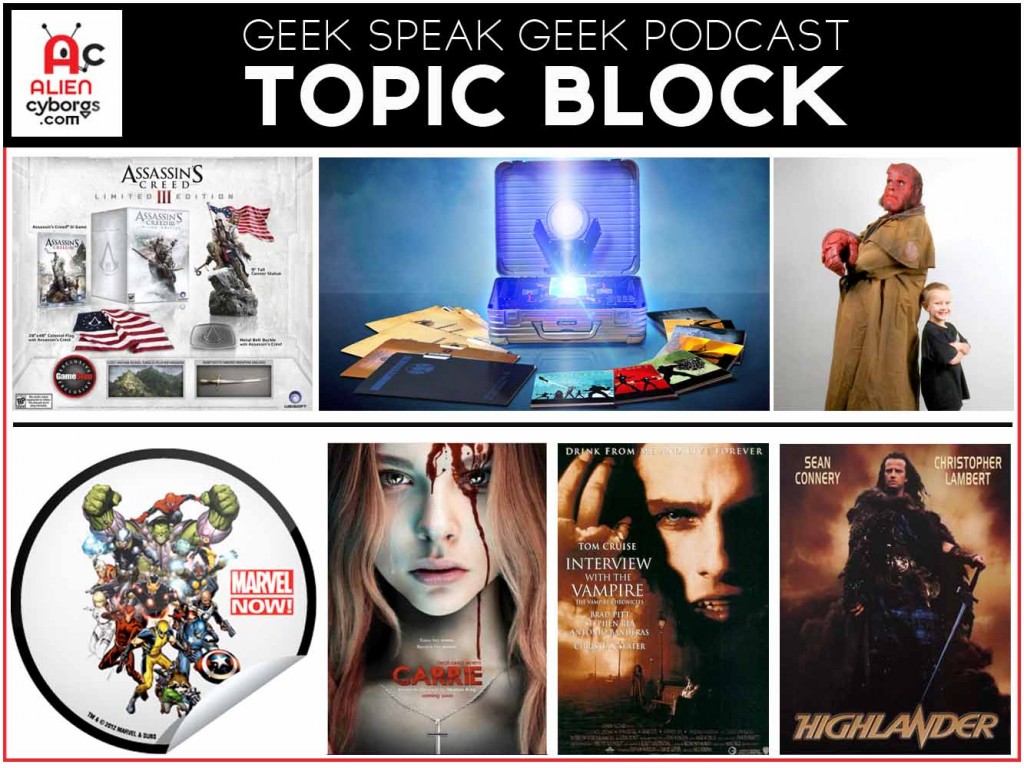 …just some of the topics of discussion:
– Matt and Cat have Back Issues.
– Fanboy movies of the past 11
– Fanboy movies in 2008 1130
– Matt very interested in the "Carrie" remake starring Chloe Grace Moritz
– Remake of "The Highlander" starring Ryan Reynolds
– Batman Rises Bad Marketing
– Ron Perlman visits Zachary for the "Make a Wish Foundation" as Hellboy
Sponsor:
GEEKS SPEAK GEEK PODCAST: The one where Matt wants to see a remake
Disclaimer: The views and opinions expressed in these articles, blogs and podcasts are those of the individual authors and podcasters. They do not necessarily reflect the policy or position of AlienCyborgs.com, their hosting company or any other of their affiliates. These blogs are intended as entertainment and opinion pieces only. These blogs may contain strong language, sex and control substance use, these blogs are meant for a mature audience only.
All Images, Characters, Logos and I.P are property of the prospective owners and appear courtesy of the owners and are not owned by us, Alien Cyborgs does not own any of the rights.