2000's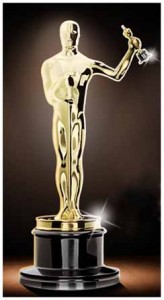 Ah, the new millennium…Dare I call it the Golden Age of Genre Love?  There's a popular 90's term you may have heard of called "geek chic"…or you may not, as it's been rendered obsolete.  In the 00's, "Geek" has become so mainstream that middle school football players are getting picked on for not knowing how to pronounce "Ra's Al Ghul."  Okay, so I don't know that that actually happened, (But I did once witness a small group snicker at a douchey dude who didn't understand why "the cake is a lie")  but the box office domination and critical cunnilingus that films like Dark Knight, Return of the King, and Star Trek recieved prove that the centerpoint has shifted.  Recently, I even strolled past a huge display of pre-faded, form fitting, Kirby era Marvel hero t-shirts at Old Navy. (I feel the need to mention I was X-mas shopping for my niece)  Doctor Doom on a Medium sized (not XXL mind you) shirt at Old Navy?…I think I've made my point.
On to the larger issue…What defines genre filmmaking in the new millennium?  Three little, typically capitalized, letters:  CGI.
*Insert angry CGI rant here*
Kidding.  CGI's both a blessing and a curse.  Gollum…DinoShark.
Every Best Picture listed below has a liberal amount of GGI shots in it, and most of them would have been impossible to shoot without.  It's the advancement in digital technology (and the fact that the prices went down) that makes these movies possible. For example (and just an example, the info is partially from wikipedia, so get out your salt shakers)  Terminator 2 has 300 visual fx shots and in 1991 was the most expensive movie ever made.  Green Lantern has over 1300.
Anything is possible now, and yet it seems to be having a negative effect on creativity.  Am I the only one who was utterly disappointed to see the last shot of the new Avengers trailer?  You know, the giant flying robo-snake thing that looks conspicuously like leftovers from Transformers/Skyfall/Battle LA?
So just remember, every Ghost Rider has an Iron Man, every Catwoman a Dark Knight, and let's all just think of our power battery as half full, not half empty, because 2012 looks to be a hell of a year!
Nominees:
Crouching Tiger Hidden Dragon
Pitch Black
Battle Royale
The Cell
Honorable Mentions:
HollowMan  –  Ginger Snaps  –  Snatch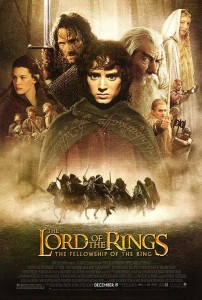 2001 Best Picture:
The Lord of the Rings: The Fellowship of the Rings
Nominees:
Harry Potter and the Sorcerer's Stone
Donnie Darko
Jay and Silent Bob Strike Back
Lara Croft: Tomb Raider
Honorable Mentions:
Spirited Away  –  Monsters, Inc.  –  A.I. Artificial Intelligence
Nominees:
The Lord of the Rings: The Two Towers
Star Wars: Attck of the Clones
Harry Potter and the Chamber of Secrets
28 Days Later…
Honorable Mentions:
Men in Black II  –  The Ring  –  Blade II  –  Resident Evil  –  Signs  –  Minority Report  –  Reign of Fire

2003 Best Picture:
The Lord of the Rings: The Return of the King
Nominees:
Kill Bill: Vol. 1
Pirates of the Caribbean: The Curse of the Black Pearl
X2 – X-Men United
Underworld
Honorable Mentions:
Oldboy  –  Hulk  –  Daredevil  –  House of a 1000 Corpses  –  The Matrix Reloaded  –  The Matrix Revolutions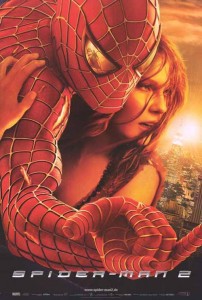 2004 Best Picture:
Spider-Man 2
Nominees:
The Incredibles
Kill Bill: vol 2
Hellboy
Shaun of the Dead
Honorable Mentions:
Saw  –  Harry Potter and the Prisoner of Azkaban  –  I, Robot  –  AVP: Alien VS Predator  –  Dawn of the Dead  –  The Punisher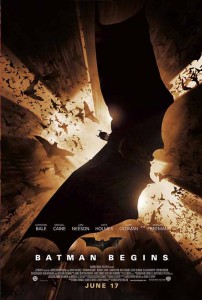 2005 Best Picture:
Batman Begins
Nominees:
Serenity
Sin City
V for Vendetta
Star Wars: Revenge of the Sith
Honorable Mentions: A History of Violence  –  Harry Potter and the Goblet of Fire  –  War of the Worlds  –  King Kong  –  Fantastic Four  –  Constantine  –  The Hitchhiker's Guide to the Galaxy
Nominees:
Pan's Labyrinth
Children of Men
Casino Royale
Underworld: Evolution
Honorable Mentions:
Clerks II  –  Pirates of the Caribbean: DeadMan's Chest  –  X-Men: The Last Stand  –  Superman Returns  –  Snakes on a Plane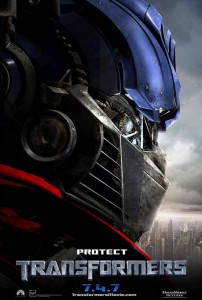 2007 Best Picture:
Transformers
Nominees:
Paranormal Activity
Harry Potter and the Order of the Phoenix
Fantastic 4: Rise of the Silver Surfer
Spider-man 3
Honorable Mentions:
28 Weeks Later  –  Pirates of the Caribbean: At World's End  –  Resident Evil: Extinction  –  Ghost Rider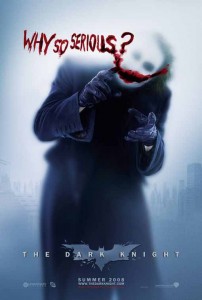 2008 Best Picture:
The Dark Knight
Nominees:
Iron Man
Hellboy II: The Golden Army
Cloverfield
WALL-E
Honorable Mentions:
Quantum of Solace  –  The Incredible Hulk  –  Hancock  –  Punisher: War Zone  –  The Spirit

Nominees:
Star Trek
Watchmen
District 9
Zombieland
Honorable Mentions:
X-Men Origins: Wolverine  –  Harry Potter and the Half-Blood Prince  –  Terminator Salvation  –  Transformer: Revenge of the Fallen
Nominees:
Scott Pilgrim vs. the World
Kick Ass
Harry Potter and the Deathly Hallows: Part 1
TRON: Legacy
Honorable Mentions:
Predators  –  The Expendables  –  Red  –  Super  –  Clash of the Titans  –  Resident Evil: Afterlife  –  Splice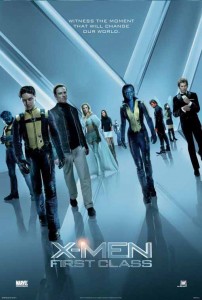 2011 Best Picture: X-Men: First Class
Nominees:
Thor
Harry Potter and the Deathly Hallows: Part 2
Rise of the Planet of the Apes
Captain America
Honorable Mentions:
Green Lantern  –  Transformers: Darkside of the Moon  –  Cowboys & Aliens  –  The Green Hornet