Animegacon Las Vegas 2012: Aurellia shows us a small peek at a big show!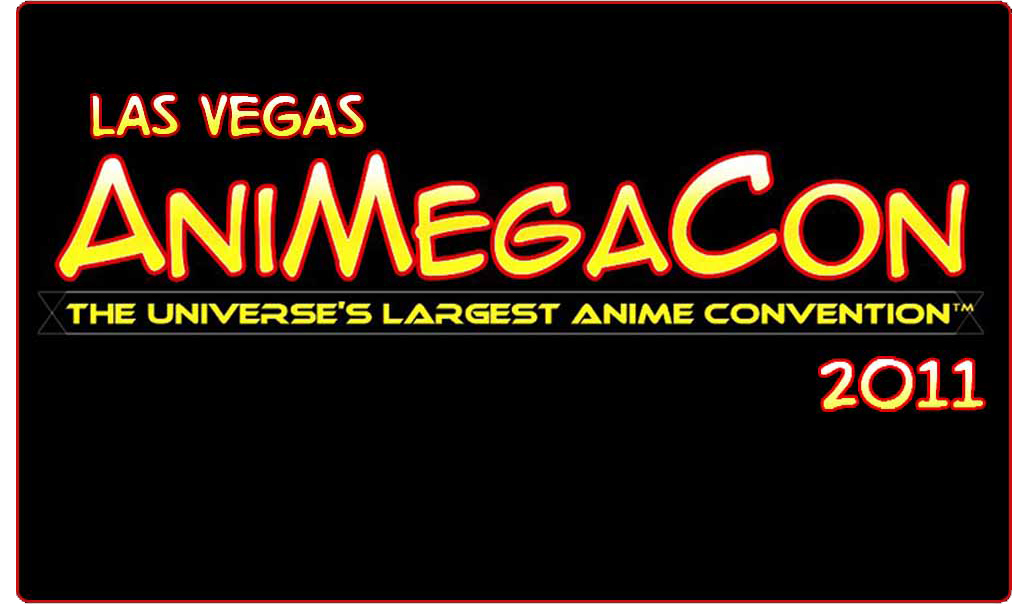 Animegacon 2012 in Las Vegas, NV
Animegacon is self described as being the "Universe's Largest Anime Convention". On August 17-19 it descended its girth onto Las Vegas, NV for its first year of gigantism. Luckily for our AC readers, this editor's eyes spied one gynormous day of anime glory provided by the Japanese Animation Association and all the hundreds of thousands of cosplaying attendees. 
Ok, "hundreds of thousands" might be a bit on wide of the mark. There was roughly 2,500 in attendence. ~editor

Animegacon was held in the convention center of the old Las Vegas Hilton casino and hotel which is now called LVH. Which for any local readers out there, you may remember the old Star Trec experience that used to call this hotel home (this amazing attraction's skeletal remains now house slot machines instead of Vulcans or Borgs)(
Vegas is notorious for destroying its past instead of preserving it, this being just a small remnant of greatness since lost but not forgotten), so that being said, what better venue for a Geek fest!?
   A few famous voices such as Wendee Lee,whom is one of the most prolific voice over artists to date, as well as Vic Mignogna and Quinton Flynn was there to gracedAnimegacon with their presence. There was also a few uber famous cosplayers such as Linda "Vampy" Lee, the Chocolate Covered Cosplay and the ever present Maid Cafe girls on hand to pose with fans. Music was also in abundance as various musical talents like "Psycho Bando" and "Akai Sky" rocked the cowd of the hundreds of cosplaying attendees, including yours truly as Street fighter 3, Makoto!
    As far as conventions go, this one was more of an pleasurable experience as well as a past time rather then a convention. As described by the creators of this assemblage, they only had a few months to prepare for  the first world premier, so I will let this excuse slide for the obvious lack of organization as well as the lack of eminence this so called megalith of a convention boasted. However, being there is talk of a sequel Animegacon in 2013, of which is already getting its intuitive head start, I do predict that the succeeding conventions will be more successful and will eventually live up to their avowal of " Universe's Largest Anime Convention".
Animegacon Las Vegas 2012: Aurellia shows us a small peek at a big show!
 $10,001 Grand Prize Winners
---
Gallery and Videos
Official ANIMEGACON Convention Tour
ANIMEGACON @ AX!
PHOTOS
---
Disclaimer:
The views and opinions expressed in these articles, blogs and podcasts are those of the individual authors and pod casters. They do not necessarily reflect the policy or position of AlienCyborgs.com, their hosting company or any other of their affiliates. These blogs are intended as entertainment and opinion pieces only. These blogs may contain strong language, sex and control substance use, these blogs are meant for a mature audience only.
All Images, Videos, Characters, Logos and I.P are property of the prospective owners and appear courtesy of the owners and are not owned by us. Alien Cyborgs does not own any of the rights to any of the properties seen in this post.