ALIEN CYBORGS: BREAKING DAWN GIVEAWAY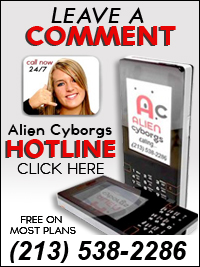 Alien Cyborgs has a Soft Cover Autographed copy of  TWILIGHT: BREAKING DAWN to give away free! It is signed by 15 various cast members. All you have to do to win is LIKE  our page on FaceBook, SHARE the page and leave a message on the ALIEN CYBORGS HOTLINE! (213) 538-2286
Drawing ends 11/25/12 
Give Away Rules:
Its easy. All you have to do is 3 simple things:
1) Go to FACEBOOK and "LIKE" our page or  just click HERE.
2) Share our FACEBOOK PAGE!
3) Last step, call the ALIEN CYBORGS HOTLINE  at  (213) 538-2286 and leave us a message!
– Tell us your NAME
– Where you are calling from.
– Leave a clever little message and end it with "Speak Out With Your Geek Out!"
*important – You MUST follow the rules or your entry will become void!
DEADLINE AND DRAWING: ALL ENTRIES MUST BE IN BY  5 PM on 11/25/12, no later. Any entries posted after 5 PM on 11/25/12 not be counted. The winner will be chosen randomly and announced within 24 hrs.
Its that simple! LIKE our page on FaceBook, SHARE the page and leave a message on the ALIEN CYBORGS HOTLINE! (213) 538-2286
So post and repost this on all your friends pages, Good Luck and "Speak Out With Your Geek Out!"
* Winner is chosen totally at random and voice messages may be used on our podcast!
---
Disclaimer: The views and opinions expressed in these articles, blogs and podcasts are those of the individual authors and pod casters. They do not necessarily reflect the policy or position of AlienCyborgs.com, their hosting company or any other of their affiliates. These blogs are intended as entertainment and opinion pieces only. These blogs may contain strong language, sex and control substance use, these blogs are meant for a mature audience only.
All Images, Videos, Characters, Logos and I.P are property of the prospective owners and appear courtesy of the owners and are not owned by us. Alien Cyborgs does not own any of the rights to any of the properties seen in this post.